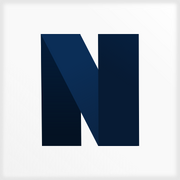 Name Incorporated of YoWorld is a company operating in YoWorld. Name Inc, founded in early 2017, is still actively running. The current owners are Hamza Wan and Mari Padrino.
History
Founded with the aim to end the "name-stealing" drama, Name Incorporated was founded on April 19th by Hamza. Originally, with the help of the Corleone leadership, it spread throughout Corleone and its subsidiaries. Issues regarding the ownership of Name Inc and the general idea between Philip Lemal (Corleone Leader) and Hamza (former Corleone member) surfaced leading to Hamza leaving Corleone taking Name Inc with him. Later, with the help of the YoWorld Mafia Commission, Name Inc's leadership diversified and consisted of a Board of Directors, all from the Commission to help it run without causing issues of bias towards any family.
The company ran with the help of YWMC for a few months until Vinny Latorio, one of the directors, decided to take up ownership of the company allegedly saying the that the owner (Hamza) was inactive and not fit to run the company causing another episode of arguing. It ended with almost all of the directors leaving, causing Name Inc to be left with Mari Padrino and Hamza.
As of Late 2018, Name Incorporated is actively run by employees who license and earn money through the fee, with two owners; Mari and Hamza.
Services
Name Incorporated offers two services
Patent Licensing (inactive)
Name Licensing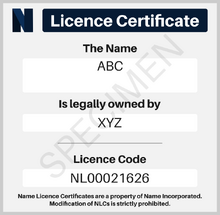 Name Licensing allows customers to license and protect their names from theft. The names are uploaded to the database along with their Owner's name, Unique Licence Code and the type.
There are eligibility requirements for licensing names, such as the licensee must be the real owner of the name and/or must have originally come up with the name.
Patent Licensing
Patent Licensing allows customers to licence a certain idea so it's not stolen or used by others. 
There are eligibility requirements which are available on their website's wiki. The concept of protecting ideas hasn't taken off in the YoWorld community, thus the service has been inactive for quite some time.
Community content is available under
CC-BY-SA
unless otherwise noted.