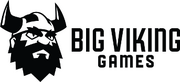 Big Viking Games is an independent mobile and social game development company located in Ontario, Canada.[1]
It was founded in 2011 by Albert Lai and Greg Thomson and has since then grown from four to more than one hundred employees in a few years.[2][3]
YoVille/YoWorld history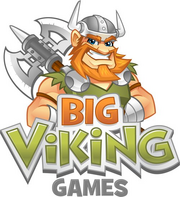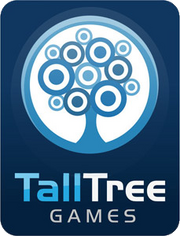 Before Big Viking Games was founded, the company was named "Tall Tree Games". Under that name they created a game called YoVille in 2008. Shortly after the launch in May 2008, they sold the game to Zynga in July of that year.[4][5] This makes Big Viking Games technically the creators of the game.
On January 10, 2014 Zynga announced the closure of the game YoVille on March 31, 2014.[6] Big Viking Games showed interest in buying back the game to redevelop it[7], which was a move very popular with the players. YoVillians showed their support in any way possible including hundreds of people wearing viking hats in the game.[8]
Later in February 2014 it was revealed that talks were underway between Zynga and Big Viking Games for the possibility to reach a deal that would involve the latter to reacquire the game.[9]
On April 24, 2014, Big Viking Games announced on social media that they had reacquired YoVille.[10] However, due to copyright claims, "YoVille" was renamed as "YoWorld" in May, 2014.[11] The transition of the game began on May 12, from YoVille to YoWorld. On May 13, the game was officially re-launched as YoWorld.
In October, 2014, the old trading feature was renewed and allowed players to chat in the trade box and to trace YoCash. About 2 months later, the Events were brought back and updated with more information.
In 2016 the V.I.P. feature was re-launched with 2 monthly subscription plans. Once was priced at $5 per month, and the other at $17.99 per month. The levels were also extended that year from 200 to 500, and in September a birthday feature was added to the game.
YoWorld has continued to thrive since the re-launch. Early 2013, the daily users fell to approximately 40,000 and since the purchase of YoWorld, the player base has expanded to roughly 100,000 daily players.
Other Games
Below is a list, in alphabetical order, of other games created or owned by Big Viking Games.
Dark Heroes
Fish World
GalatronVS
Gallop Labs
Monsters & Dungeons
SuperSpin Slots
Tiny Kingdoms
Tiny Tappers
---
References
External Links
Community content is available under
CC-BY-SA
unless otherwise noted.